Anxious? Depressed? Stuck? Relationship Problems?
Finding the right therapist or counselor is very important.  I am dedicated to quickly help you overcome your problems!
Please look over my site and read my bio to see how we might work together.  Call for a phone consultation (707) 239-1096.
Experience the Finest, Cutting Edge Healing Treatments Available.

Warm, Safe, Private and Supportive Environment.    

Whole person restoration – Mind, Body, and Spirit.
Whether it is for individual therapy or couples counseling, you are taking a major step towards addressing your difficulties by coming to this website.  Not all therapists are the same–it is essential to find a therapist or counselor capable of providing the highest quality treatment for your unique needs.
Integrative therapy, counseling, and psychotherapy are very effective if you are:
• depressed or sad (see Depression Relief)
• experiencing relationship problems (see Couples)
• feeling stuck, lost, in a rut, or experience mid life issues
• encountering challenging family problems
• undergoing transitions like divorce, separation, job change, etc)
• anxious, worried, panicked, phobic, or agoraphobic  (see Effective Therapy for Stress, Anxiety & Panic)
• socially anxious, too shy, awkward or self conscious (see Help for Shyness & Social Anxiety )
• a trauma survivor for physical, sexual, or emotional abuse (see Help for Trauma & PTSD )
• experiencing many other problems (see areas of specialization)
Experience a warm, safe, and private therapy environment where we can carefully explore your problems to help you feel better using an effective, state of the art Integrative Treatment Approach for therapy and counseling. Integrative Therapy is a blend or "integration" of the finest, cutting edge healing treatments available. I am committed to helping you grow beyond your current troubles into a happier, more productive, and fuller life!  If you have any questions, feel free to call me at (707) 239-1096.
A little about me – I am a Santa Rosa CA based psychologist, counselor, and psychotherapist with comprehensive training, knowledge, and specialization in contemporary, advanced therapeutic treatment approaches integrated with time honored, well accepted forms of therapy, psychotherapy, and couples or marital counseling (see my bio). I match the approach to the specific problems you are seeking to address.
Call today for a 15 minute phone consultation at no charge (707) 239-1096
My Integrative Approach to Therapy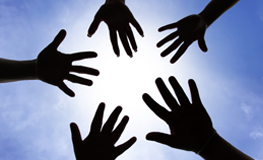 I offer a unique and powerful therapeutic approach to relieve your distress, foster greater productivity, and enhance living a satisfying, fulfilling life for both individuals and couples. My background is in
my bio
. Learn how my approach can help you today.
Learn More

»
My Method for Healing Depression & Anxiety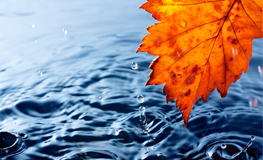 Anxiety and Depression are the two most common problems people face today. Learn how I can help you overcome these problems to lead a healthier, happier life, and stress free life. For overcoming depression see
Depression Relief. For resolving anxiety see
Effective Therapy for Stress, Anxiety & Panic.
Learn More

»
Join Online Community. Get Free Resources!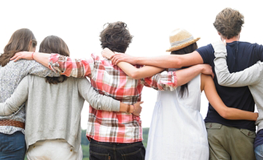 Articles on mental health and emotional well being. I also give you authoritative resources, effective techniques & tools with ways to practice, and other therapeutic resources for free. Receive articles via email and gain access to powerful, free resources, on my website!
Learn More

»
© Copyright Santa Rosa Psychologist | Eric Ryan, PhD | Santa Rosa, CA
Web Design: DPD Marketing