About Dr. Eric Ryan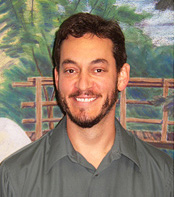 Introduction: I have been helping individuals and couples for over 20 years and have treated just about every problem under the sun. I take my work as a psychologist very seriously and feel privileged that so much has been confided to me by my clients. Everything revealed to me is treated with the utmost confidence and respect.  I know that we all have wounds and issues. No one is immune from the pain inherent in living and we all express our pain and issues in different ways. I therefore never judge and always accept people for who they are as unique individuals.  I have felt honored and blessed that my clients have had such trust in me.
General Background: Over the years I gained experience and training in many forms of Therapy.  I practiced traditional Psychodynamic Therapy with special attention to working through difficult early experiences in childhood and adolescence that still cause problems as adults.  For traumas and early childhood abuse, I learned to help repair emotional injuries caused by abusive caretakers to enable clients to move on with their lives.  I gained training and experience with EMDR (helpful for traumas) as well as in Ericksonian and Medical Hypnotherapy.  I became proficient in Cognitive Behavioral Therapy, which is useful for anxiety and depression.
Internship at CG Jung Institute in San Francisco: I completed my internship at the CG Jung Institute in San Francisco http://www.sfjung.org/about/home.asp, where I learned the techniques of dream interpretation, active imagination, and methods to work with the Unconscious, as well as removing factors blocking the growth and Individuation process.  In my psychology residency, I learned DBT (Dialectical Behavioral Therapy) and Mindfulness based psychotherapeutic approaches (Therapy that incorporates Eastern Mindfulness elements) for patients with significant depression (like Major Depressive Disorder) and mood swings.
Appointed Anxiety Chair for Northern California Kaiser, Principle Author PTSD and Trauma Best Practices: In 2008, I became the Chair for Anxiety Disorder Best Practices for the entire Northern California Region of Kaiser Permanente Psychiatry (over 50 clinics serve a population greater than 3 million members).  In this role, I developed, updated, and helped implement Best Practices for OCD, Social Anxiety Disorder, Panic Disorder and Agoraphobia.  In addition, I developed a Best Practice Guideline for PTSD and Trauma.
Training Director Post Doctoral Psychiatry Residency Santa Rosa Kaiser Psychiatry:  In 2010 I was appointed the Training Director for the Post Doctoral Psychology Residency Program at Kaiser Santa Rosa, which recently was given the prestigious honor of being accredited by the American Psychological Association.  In this position I am responsible for selecting Post Doctoral Psychology residents and coordinating all aspects of their training!
Creator of 3 Anxiety Disorder Programs and Recipient of 4 Research Grants: I designed and implemented three comprehensive and very successful <Cognitive Behavioral treatment programs for anxiety at Kaiser Permanente in Santa Rosa to help people overcome panic attacks, phobias (irrational fears like of heights, driving, certain animals, etc.), agoraphobia, chronic worry, and social anxiety.  The programs teach people to conquer fear and anxiety by changing underlying thoughts and beliefs that cause anxiety, as well as learning to directly confront, as opposed to avoid, fear producing situations and sensations.  In 2006 and 2007, I was awarded 4  Research Grants to study the long-term effectiveness of these approaches.
Creator Cure Your Panic:  I also designed an innovative Self Help Web Based Program called <Cure Your Panic to assist people to overcome their anxiety.  The focus of Cure Your Panic is similar to the programs mentioned above.